Res Con Retriever
RTx
<![if !vml]>

<![endif]>
<![if !vml]>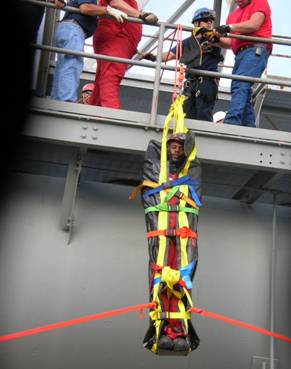 <![endif]> <![if !vml]>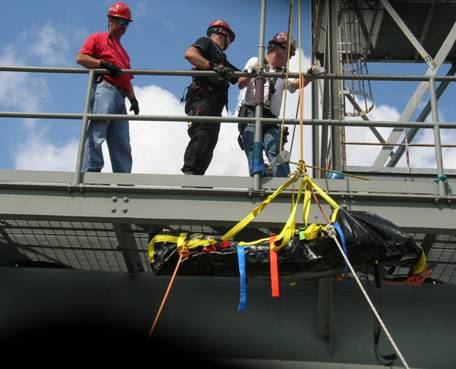 <![endif]>
A new line of Patented, State of the Art Confined Space/HazMat rescue equipment designed specifically for the industrial/petrochemical industry with applications for military and civilian rescue operations with or without a spine board when using RES CON FIBERGLASS RAMRODS.
The RTx was designed with the aid of Chief David McCoy, Alpha-Omega Consulting, with significant input from Andy Lancaster, Texas Rescue and Byrd Reed of EXXON/Mobil. Also contributing: James Hyles, Jr., Fire Protection Training Division of Texas A & M University, and Scott Blackburn, Emergency Response Training.
· EXTREMELY FAST---Average load and go in TWO MINUTES or less.
· COLOR-CODED, Certified 7.000 & 10,000 pound test polyester webbing with Military Spec. Quick-Release Adjustable Buckles. Infinite adjustable Military Spec. Parachute Buckles for main extraction bridles.
· CHEMICAL/FLAME RESISTANT, patented Supreme ProtectorÔ Spectra fabric---currently the strongest man-made fiber available. FAA Fire Rated.
· CONSTRUCTED TO NFPA 1983 (current) STANDARDS, and weighs approximately eleven pounds!
Texas Rescue is now the owner and exclusive distributor of the ResCon Rtx. Contact us today for more information.
Agencies Currently Using the ResCon Retriever (RTx):
Houston TX FD
Carrollton TX FD
Irving TX FD
Xcel Energy
US Army
USMC
and many more.